Sky-Watcher BK ED80 Steel OTAW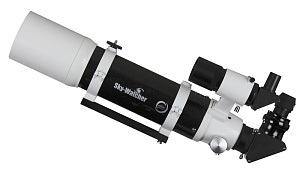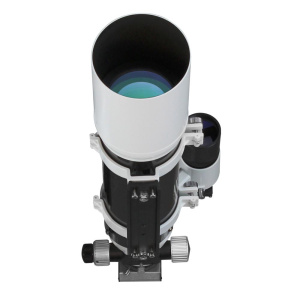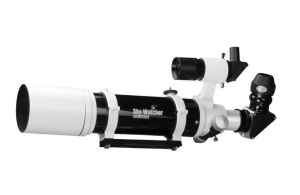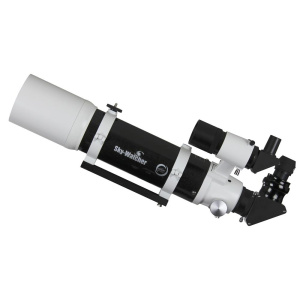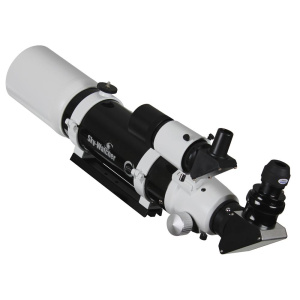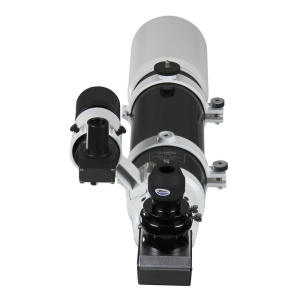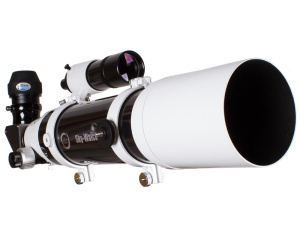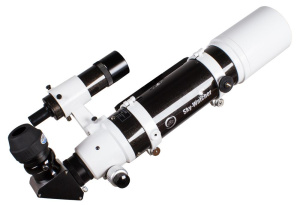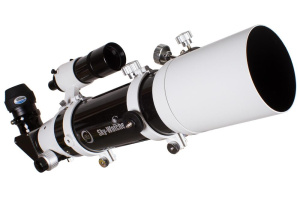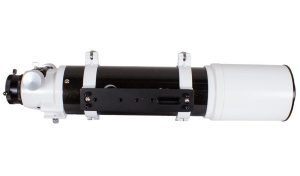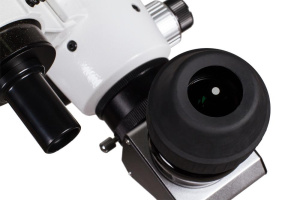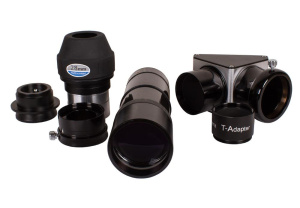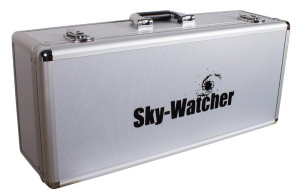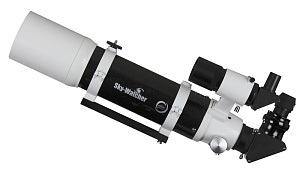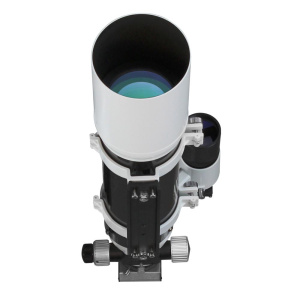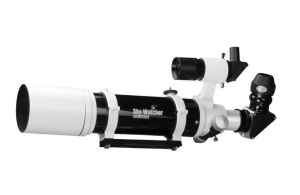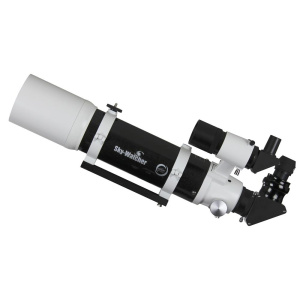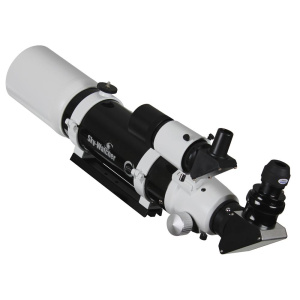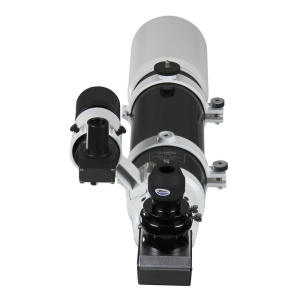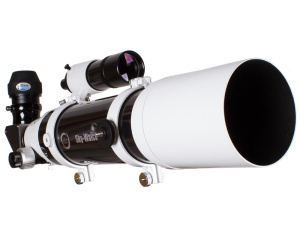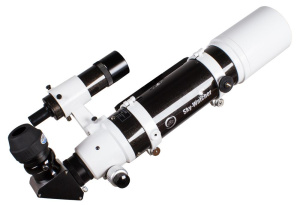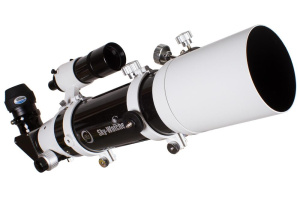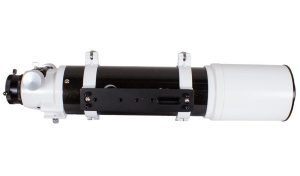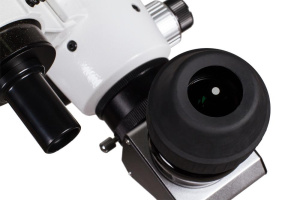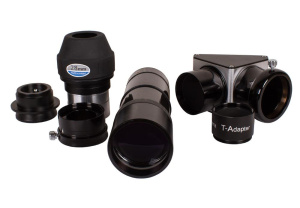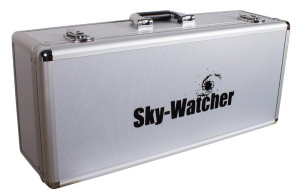 Apochromatic refractor. Aperture: 80mm. Focal length: 600mm
The Black Diamond 80 ED is a modestly wide-field telescope offering bright, wide swaths of sky in a single view. It is well suited for wide-field astronomical observation of prominent nebulae, star clusters, and galaxies from a dark-sky location, or can be used as an astrograph for sky photography. As a terrestrial spotting scope or telephoto lens, the Black Diamond 80 ED's performance is absolutely superb. Ultra high contrast allows the subtlest of details to be easily scrutinized under conditions of good seeing. The petite silhouette of the Black Diamond 80 ED makes for an excellent compact, portable telescope that travels light and fits in a small space. At about 50-power structural detail becomes apparent in our solar system's gas giants like Saturn and Jupiter. The Moon also exhibits striking crater detail along the lunar terminator.
Metallic high-transmission lens coatings
Each air-to-glass lens surface has exotic anti-reflection metallic coatings applied to ensure optimum light throughput of approaching 99.5%. The proprietary Sky-Watcher "Metallic High-Transmission Coatings" (MHC) are the finest photon anti-rejection coatings in their class.
Light-baffled optical systems
The objective lens cell is light-baffled to reject stray, unfocused light. The draw tube is likewise baffled to insure optimum contrast. The tube interior is flat blackened to help prevent unfocused internal light reflections from reaching the focal plane.
Precision 2" dual speed Crayford focuser is standard
Optical focus is achieved by means of a mechanically ultra-smooth, backlash-free, precision 2" dual speed Crayford focuser-assembly. This focuser offers fine and ultra-fine focusing adjustments.
Tube materials
The optical tube material is rolled steel, powder-coated reflective gloss black with gold fleck accent. The front and back cells are cast-aluminum painted white, or black.
Telescope tube attachment
The optical tube comes with attachment hardware that allows it to be securely fastened to any Sky-Watcher mount. The quick-release tube rings provided with Black Diamond 80 ED hardware cast-aluminium, painted white.
The kit includes:
Telescope optical tube
T-adapter
8x50 optical finder
LET 28mm eyepiece, 2"
90° diagonal mirror
Aluminum case
Sky-Watcher BK ED80 Steel OTAW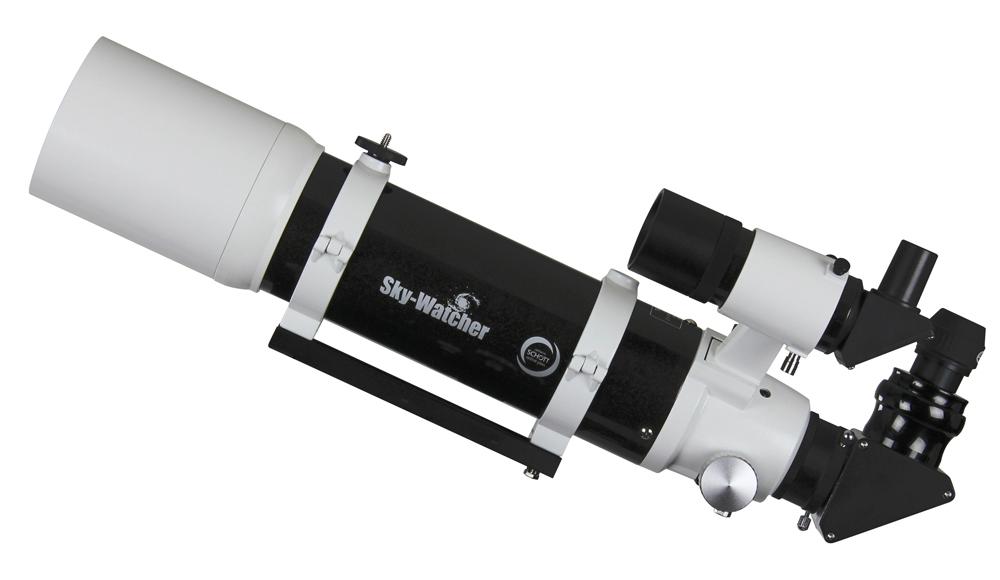 The Black Diamond 80 ED is a modestly wide-field telescope offering bright, wide swaths of sky in a single view. It is well suited for wide-field astronomical observation of prominent nebulae, star clusters, and galaxies from a dark-sky location, or can be used as an astrograph for sky photography. As a terrestrial spotting scope or telephoto lens, the Black Diamond 80 ED's performance is absolutely superb. Ultra high contrast allows the subtlest of details to be easily scrutinized under conditions of good seeing. The petite silhouette of the Black Diamond 80 ED makes for an excellent compact, portable telescope that travels light and fits in a small space. At about 50-power structural detail becomes apparent in our solar system's gas giants like Saturn and Jupiter. The Moon also exhibits striking crater detail along the lunar terminator. Metallic high-transmission lens coatings Each air-to-glass lens surface has exotic anti-reflection metallic coatings applied to ensure optimum light throughput of approaching 99.5%. The proprietary Sky-Watcher "Metallic High-Transmission Coatings" (MHC) are the finest photon anti-rejection coatings in their class. Light-baffled optical systems The objective lens cell is light-baffled to reject stray, unfocused light. The draw tube is likewise baffled to insure optimum contrast. The tube interior is flat blackened to help prevent unfocused internal light reflections from reaching the focal plane. Precision 2" dual speed Crayford focuser is standard Optical focus is achieved by means of a mechanically ultra-smooth, backlash-free, precision 2" dual speed Crayford focuser-assembly. This focuser offers fine and ultra-fine focusing adjustments. Tube materials The optical tube material is rolled steel, powder-coated reflective gloss black with gold fleck accent. The front and back cells are cast-aluminum painted white, or black. Telescope tube attachment The optical tube comes with attachment hardware that allows it to be securely fastened to any Sky-Watcher mount. The quick-release tube rings provided with Black Diamond 80 ED hardware cast-aluminium, painted white. The kit includes: Telescope optical tube T-adapter 8x50 optical finder LET 28mm eyepiece, 2" 90° diagonal mirror Aluminum case