Sky-Watcher BK MAK127 AZ5 Telescope with Star Adventurer Tripod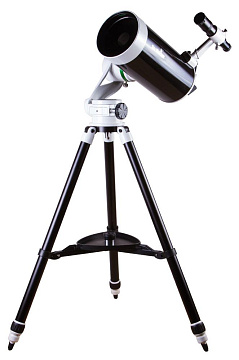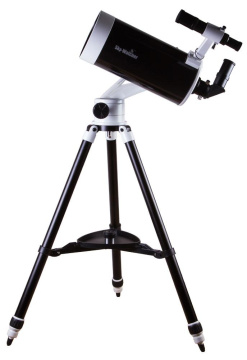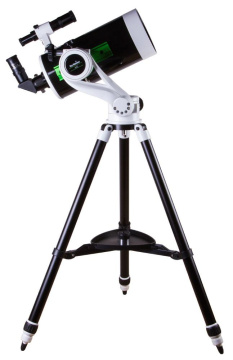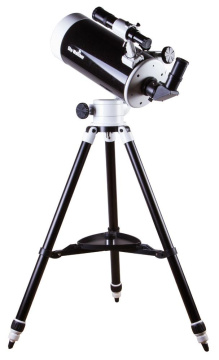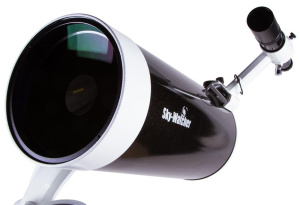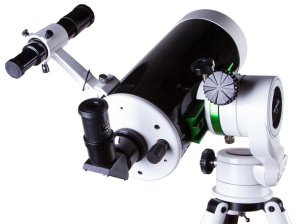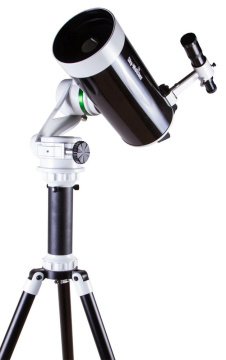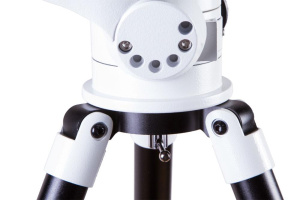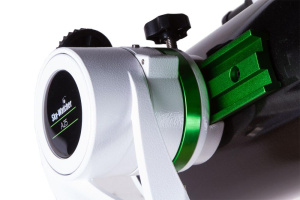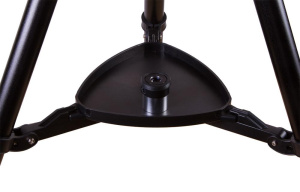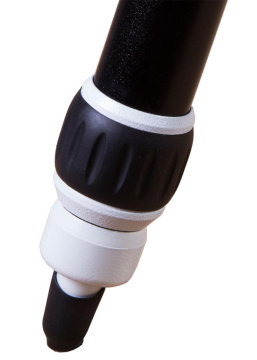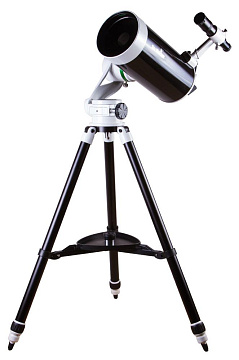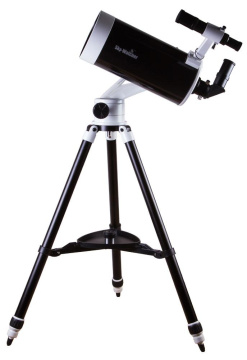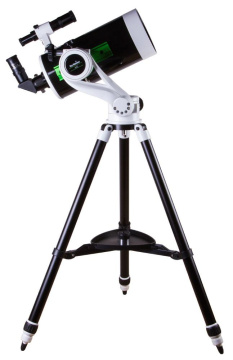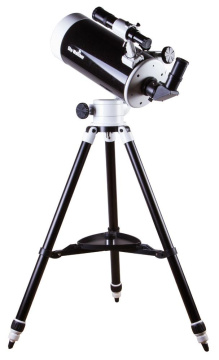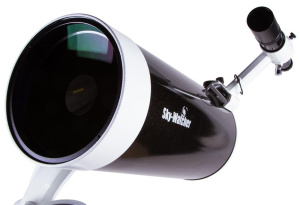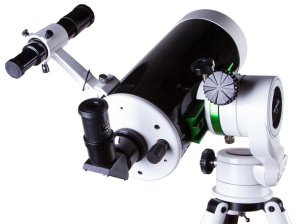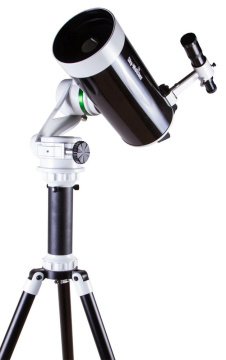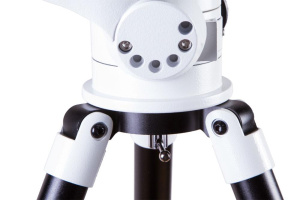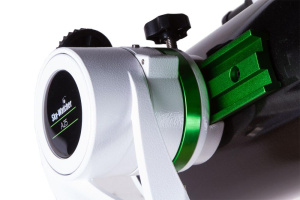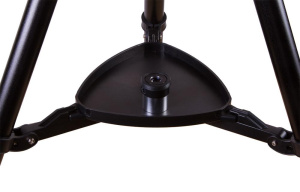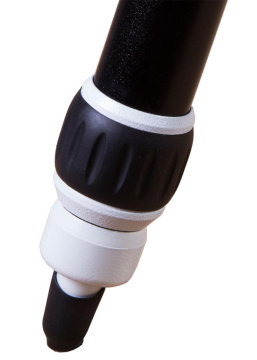 Maksutov-Cassegrain. Aperture: 127mm. Focal length: 1500mm
This telescope is already a very compact and powerful telescope for planetary and deep-sky observations. Its 127mm aperture Maksutov-Cassegrain optics can collect approximately twice as much light as a 90mm telescope. Although the overall length of the tube was maintained at just 33cm, it has its design on a focal length of 1540mm. This enables a high-contrast planetary observation and many recognizable details. Even the most deep-sky observations are possible. The light gathering ability is at 329x of a dark adapted eye with 7mm.
As a spotting scope for nature watching, the look offers a suitable alternative for low price. There are many adaptations for nature photography available. At 1540mm focal length for example there can be bird photography in low-cost operating area. An integrated T2 threads makes it quite easy to connect an SLR camera. Of course you can make for example moon shots. The sharpness can be adjusted with a side knob. This moves the primary mirror in the front or rear direction. This mechanism enables a large area for the focus and offers a variety of adaptation possibilities.
The external appearance is a real gem: it impresses with its elegant design, tube and finderscope shimmer in an aesthetic black tone.
The advantages at a glance:
Compact optics with long focal length and 127mm aperture
Camera tripod thread connection 1/4''
High-contrast image
1.25'' connection with T2 thread
Even nature observation and photography possible
The easy-to-use precision mount for astronomy and observing in the countryside:
Wide range of adjustment – all the way from the zenith down to the valley
Rapidly moveable, without clamping, via slipper clutch
Precision adjustment on two axes with worm gear
This mount lets you equally easily and straightforwardly take observe the night sky or observe nature during the daytime. It is ideal for small refractor telescopes up to five kilograms in weight.
The kit includes:
Telescope
Alt-azimuth mount
Optical finderscope
SP 25mm, 1.25" eyepiece
SP 10mm, 1.25" eyepiece
90°, 1.25" diagonal mirror
Star Adventurer aluminum tripod
Accessory tray
User manual and warranty
Sky-Watcher BK MAK127 AZ5 Telescope with Star Adventurer Tripod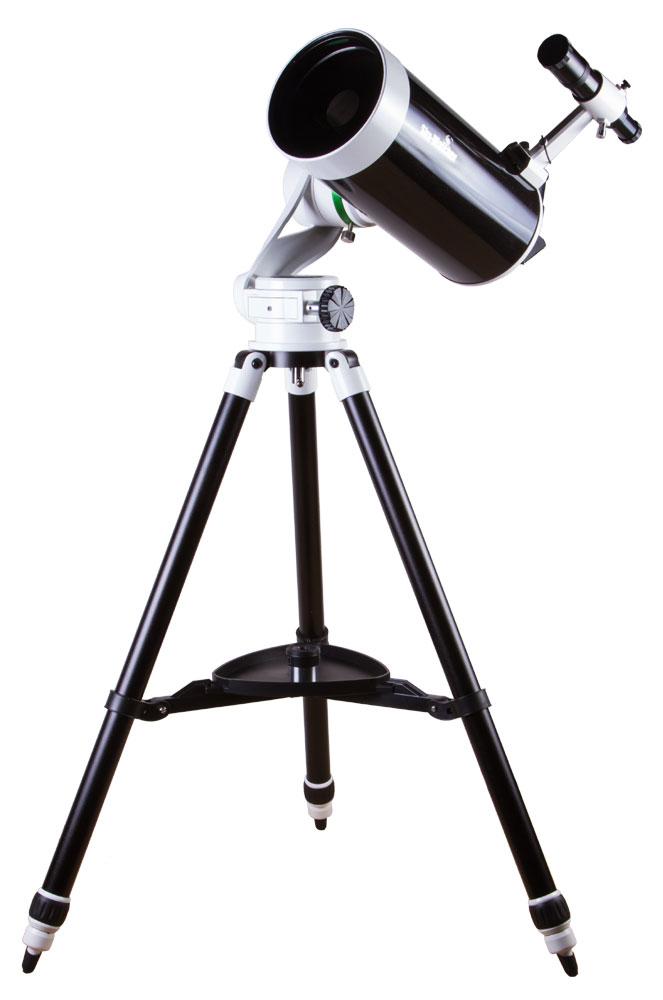 This telescope is already a very compact and powerful telescope for planetary and deep-sky observations. Its 127mm aperture Maksutov-Cassegrain optics can collect approximately twice as much light as a 90mm telescope. Although the overall length of the tube was maintained at just 33cm, it has its design on a focal length of 1540mm. This enables a high-contrast planetary observation and many recognizable details. Even the most deep-sky observations are possible. The light gathering ability is at 329x of a dark adapted eye with 7mm. As a spotting scope for nature watching, the look offers a suitable alternative for low price. There are many adaptations for nature photography available. At 1540mm focal length for example there can be bird photography in low-cost operating area. An integrated T2 threads makes it quite easy to connect an SLR camera. Of course you can make for example moon shots. The sharpness can be adjusted with a side knob. This moves the primary mirror in the front or rear direction. This mechanism enables a large area for the focus and offers a variety of adaptation possibilities. The external appearance is a real gem: it impresses with its elegant design, tube and finderscope shimmer in an aesthetic black tone. The advantages at a glance: Compact optics with long focal length and 127mm aperture Camera tripod thread connection 1/4'' High-contrast image 1.25'' connection with T2 thread Even nature observation and photography possible The easy-to-use precision mount for astronomy and observing in the countryside: Wide range of adjustment – all the way from the zenith down to the valley Rapidly moveable, without clamping, via slipper clutch Precision adjustment on two axes with worm gear This mount lets you equally easily and straightforwardly take observe the night sky or observe nature during the daytime. It is ideal for small refractor telescopes up to five kilograms in weight. The kit includes: Telescope Alt-azimuth mount Optical finderscope SP 25mm, 1.25" eyepiece SP 10mm, 1.25" eyepiece 90°, 1.25" diagonal mirror Star Adventurer aluminum tripod Accessory tray User manual and warranty