Bresser Condor 24–72x100 Spotting Scope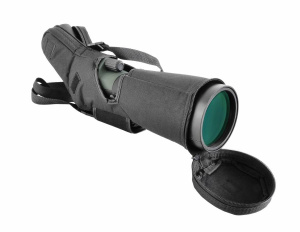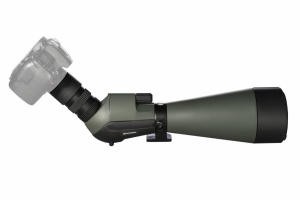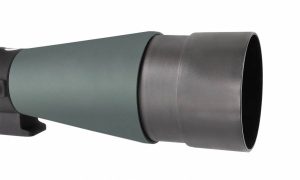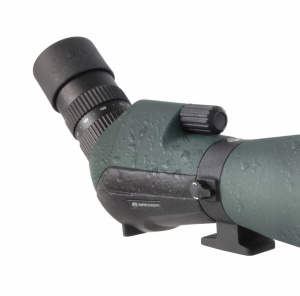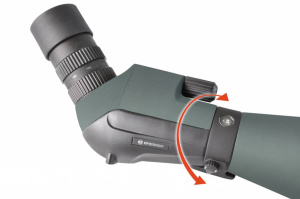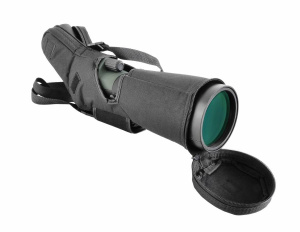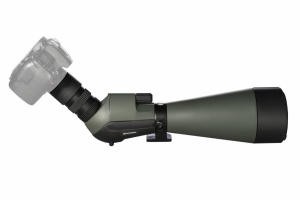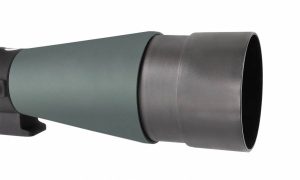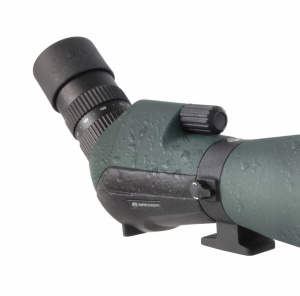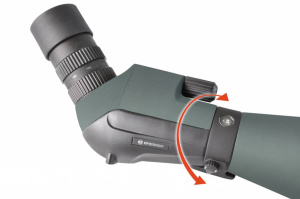 Magnification: 24–72x. Objective lens diameter: 100 mm
Aksesuarlar
The Bresser Condor 24–72x100 is a valuable spotting scope for the universal outdoor use. Whether nature/birdwatching or sporting event – with this "glass" you are optimally equipped. The fully multicoated optics provide a bright and high-contrast picture even under difficult lighting conditions. Thanks to the heightened ocular points due to the implemented LE-eyepiece, spectacle wearers can also enjoy the full field of view. The screw-out eyecups (TwistUp) also support the view without glasses.
A central and effortless focus adjustment knob enables a fast and easy focusing of the object under observation. With the stepless zoom function, a 24–72 times magnification can be realised.
The waterproof body of the spotting scope is via tube clamp with tripod adapter plate rotatable by 240 degrees. Thus, uncommon observation positions are possible. The extendible lens cap serves as dew protection for the objective lens as well as protection against lateral sun exposure (glare protection).
An universal bag made of durable nylon fabric with shoulder straps is included in the scope of delivery of the Bresser Condor 24–72x100. On observations, the bag doesn't have to be removed, because the most important sections (view, objective lens, focus adjustment and tripod connection) can be opened separately. Through this, the spotting scope is optimally protected outdoors.
The spotting scope can be mounted on all customarsy (photo) tripods with DIN connection thread. We recommend a Bresser tripod with a resilience of at least 3kg (see optional accessories below). Connect your Nikon or Canon EOS reflex camera easily with your Condor spotting scope and take advantage of the high magnification of the spotting scope. With it you can overcome long distances without any problems and can see the smallest details on photo. The fitting adapter is available as an optional accessory.
Features:
24–72 times magnification
Optics made of BaK-4 glass material
Fully multicoated
LE-eyepiece with TwistUp-eyecup
Waterproof
Rotatable body, 240 degrees
Bright and sharp images
Zoom function
Extendible glare protection
Slim design
Shooting range information:
Bullet holes Kal. 6mm at 100m visible
Bullet holes Kal. 8-57IS at 100m visible
Bullet holes Kal. 45-70 at 300m visible
The kit includes:
Spotting scope
Universal bag with shoulder straps
Cleaning cloth
Manual
Bresser Condor 24–72x100 Spotting Scope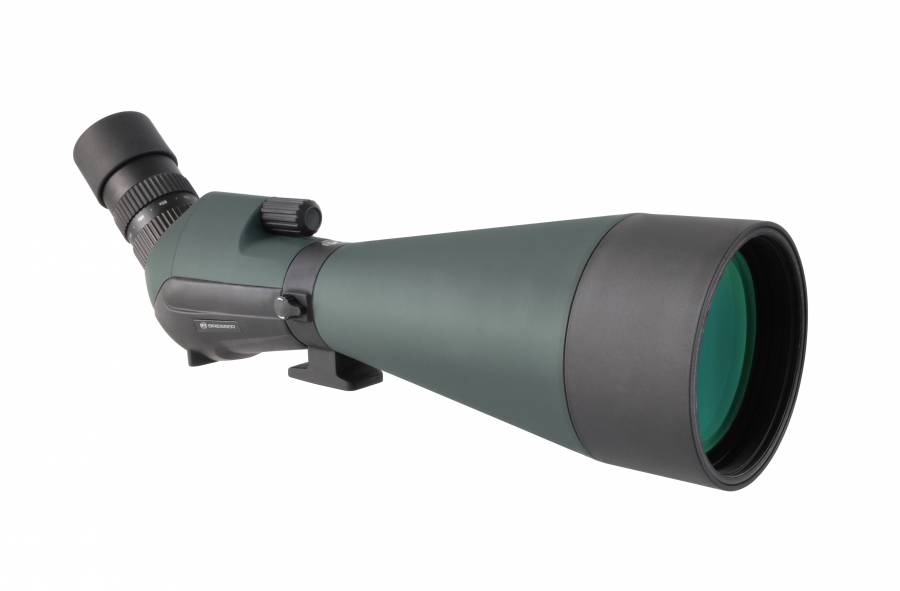 The Bresser Condor 24–72x100 is a valuable spotting scope for the universal outdoor use. Whether nature/birdwatching or sporting event – with this "glass" you are optimally equipped. The fully multicoated optics provide a bright and high-contrast picture even under difficult lighting conditions. Thanks to the heightened ocular points due to the implemented LE-eyepiece, spectacle wearers can also enjoy the full field of view. The screw-out eyecups (TwistUp) also support the view without glasses. A central and effortless focus adjustment knob enables a fast and easy focusing of the object under observation. With the stepless zoom function, a 24–72 times magnification can be realised. The waterproof body of the spotting scope is via tube clamp with tripod adapter plate rotatable by 240 degrees. Thus, uncommon observation positions are possible. The extendible lens cap serves as dew protection for the objective lens as well as protection against lateral sun exposure (glare protection). An universal bag made of durable nylon fabric with shoulder straps is included in the scope of delivery of the Bresser Condor 24–72x100. On observations, the bag doesn't have to be removed, because the most important sections (view, objective lens, focus adjustment and tripod connection) can be opened separately. Through this, the spotting scope is optimally protected outdoors. The spotting scope can be mounted on all customarsy (photo) tripods with DIN connection thread. We recommend a Bresser tripod with a resilience of at least 3kg (see optional accessories below). Connect your Nikon or Canon EOS reflex camera easily with your Condor spotting scope and take advantage of the high magnification of the spotting scope. With it you can overcome long distances without any problems and can see the smallest details on photo. The fitting adapter is available as an optional accessory. Features: 24–72 times magnification Optics made of BaK-4 glass material Fully multicoated LE-eyepiece with TwistUp-eyecup Waterproof Rotatable body, 240 degrees Bright and sharp images Zoom function Extendible glare protection Slim design Shooting range information: Bullet holes Kal. 6mm at 100m visible Bullet holes Kal. 8-57IS at 100m visible Bullet holes Kal. 45-70 at 300m visible The kit includes: Spotting scope Universal bag with shoulder straps Cleaning cloth Manual